Website Design
Webdesign – UX design – Amsterdam
Website Design
A clear website design is a must for every company. In the past you went to the company that you wanted to hire, and took a look in the shop window. Nowadays you orient generally on the internet. Whether you contact the organization depends to a large extent on the first impression on the web. Do you have doubt for whatever reason, then you just continue to click. So a reliable look is necessary for a good first impression. A professional website is a crucial success factor for a successful business. To get customers and to keep customers internet nowadays is an important medium. How important will depend on the role that the Internet plays in delivering your products or performing your services.
Green Creatives has the ingredients for a website design that convinces customers. Our web designers will help you with the translation of your service or product to a web site that appeals to your audience and your visitors. So you can reach your customers easily ,deliver a better service and deliver your information to more people. As your sales increase your reputation increases as well.
The benefits of a WordPress website that includes Green Creatives
Summed up for you:
User friendly
Distinctive in design
Higher visitor numbers
Turnover
More accessible
Informative
How we build a website
Look and Feel
We design a look and feel that matches your target audience. So as to create a website that takes into account the way your average customer looks for information on your website, and what appeals to the audience in terms of design. So a fairly simple design and clear menu structure for a webshop in carpets, aimed at people over 50. And a dynamic, graphic website design for a radio station aiming at secondary school students are two examples.
Professional and Optimized User Experience
Unity between all communications exudes professionalism. In our design for your website we integrate your branding and other marketing tools. If you already have a website, we ensure that the new design fits with the old look. This keeps your business recognizable to the customer. And ensures you can create a lasting impression and inspire confidence for the beginning or continuation of a successful relationship.
Are you looking for a website which looks beautiful,
can be found, and easy to maintain?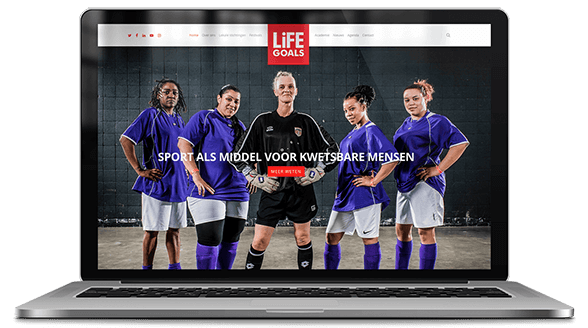 Stichting Life Goals
website design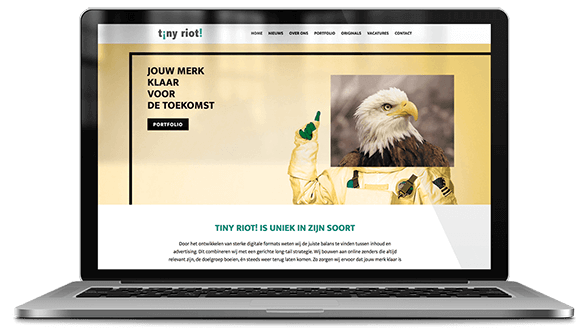 Zal ik het anders doen?
webshop design
Kinki Kappers
webshop design
Keizer Culinair
webshop design
Do you have question?

We'd love hearing from you. Give us a call
and we can chat about your needs.

Free quotation

See for yourself how Green Creatives
can make your life easier.

Download our Dutch e-book

Sign up for free today and discover what you need to know about advertising agencies